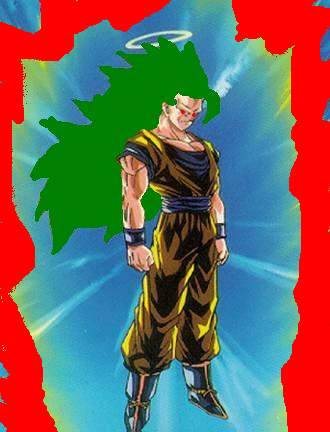 History This form is in DBGP and DBVR, and is obtained by Goku first in the final saga of Dragon Ball GP, the Frieza Saga. Obtained in the same episode of Goku's transformation by Vegeta. Frieza allows Goku thirteen days to train until they get as strong as him, because Frieza thinks it is boring to fight people so weak.
Appearance
Edit
An Omega Saiyan 4 looks exactly like a Super Saiyan 3 except it has red, glowing eyes, green, glowing Super Saiyan 3 shaped hair, and a red aura that is always present.
Remaining Forms
Edit
Deluxe Saiyan
Deluxe Saiyan 2
Deluxe Saiyan 3
Deluxe Saiyan 4
Power Saiyan
Power Saiyan 2
Power Saiyan 3
Power Saiyan 4
True Super Saiyan
Giga Saiyan
Ad blocker interference detected!
Wikia is a free-to-use site that makes money from advertising. We have a modified experience for viewers using ad blockers

Wikia is not accessible if you've made further modifications. Remove the custom ad blocker rule(s) and the page will load as expected.