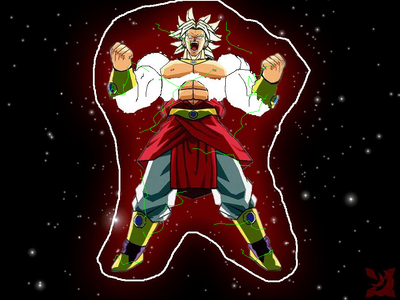 After the battle being taken to the Mesosphere of Namek, Goku blasts a Kamehameha at Broly and Vegeta fires a Galic Gun along with Goku's Kamehameha, while they are both in their Omega Saiyan forms. Broly is holding the Kamehameha and Galic Gun with his bare hands, trying to keep it from hitting him. Eventually, he transforms into a Legendary Hyper Saiyan and lets it hit him, but when the Kamehameha and Galic Gun waves disappear, he doesn't have a scratch on him. This new form is incredibly powerful, and Broly is about to use it to torture Goku and Vegeta.
Appearance
Edit
It looks like a Hyper Saiyan mixed with a Legendary Super Saiyan. It also has a red and a white glow around the form user's body.
Remaining Forms
Edit
Legendary Omega Saiyan
Legendary Omega Saiyan 3
Legendary Omega Saiyan 4
Legendary Deluxe Saiyan
Legendary Power Saiyan
Legendary True Super Saiyan
Ad blocker interference detected!
Wikia is a free-to-use site that makes money from advertising. We have a modified experience for viewers using ad blockers

Wikia is not accessible if you've made further modifications. Remove the custom ad blocker rule(s) and the page will load as expected.